Pebble's 14th Rebuilt and Open for Play
"It's a sensible green change,"
Padraig Harrington said after his round. "Be interesting to see how it would play in U.S. Open conditions when it's Stimping at 12 or more. I had a putt on the right side, 5 feet above the hole, and I wasn't trying to diddle it. I was trying to hit it. The greens are slow enough today, so it was very playable today. I was surprised how flat that area of the green is.
There
was a bit more break in it, but today I was looking at it and it probably would be able to hold a pin at a U.S. Open."
This was one of the more memorable greens I had ever seen in my travels. One of the most intimidating approach shots I have ever faced. It made the five relevant even in a day and age of bombers. The first time I played in 1991, they had a pin on the right and it was awesome and challenging. The goal was to return this location back into play.

My impression is they were successful. That is good for golf because Pebble matters a great deal to the game.
One Thing Golf Doesn't Need - More Panelists
Golf Digest
Editor

Jerry Tarde

reveals in his February

that the America's 100 Greatest Courses panel is looking to double by 2020

to around 2,000. What's not said is they will also be charging all for the privilege and turning this into a source of revenue … ugh.
"Dean Knuth, known as the Pope of Slope for his decades of work on the USGA's handicapping system and the chief statistician for Golf Digest's course rankings, advises us that we need to raise our minimum qualifying number of evaluations from 45 to at least 70 to make the 100 Greatest statistically above reproach. To reach that goal, we're dedicating our efforts to double the size of the panel by 2020."
They will also be charging all for the privilege and turning this into a source of revenue …

so I call "bullshit " on the explanation.
Augusta Made Easier By Changes?
Steve DiMeglio of USA Today reported Tiger Woods comment on Augusta National, "The golf course has been redesigned and it's not as difficult as it used to be. The golf course was quicker and faster. All the greens have been redesigned and it's not as difficult as it used to be; they've all gotten bigger and flatter. But at the same time they've made the golf course longer so we're all hitting longer shots into the greens."

He went on to say the shots around the greens have changed too, "I think that the short shots at Augusta have gotten so different. The grass has gotten longer. Chipping with Seve and Raymond

and Ollie, showed me how to play all these different shots because you had to play those little shots."
The key is his comments about the greens. Team Fazio has been levelling out critical features to create a new pin here and a new pin there for years. What they didn't understand was how critical they were to approach shots and percentages.
I thought I would share my own thoughts. I went not expecting much because I wasn't convinced about the site from photos. I was wrong. Frist off, the resort caught me a little off-guard and I really liked what they had built. The setting was better than anticipated and the whole ambiance was fantastic. It's the little details that had the most appealed to me from the (intentionally) cheap food at the halfway house to the Muskoka Chairs at the 1st and 10th tees of the Coore and Crenshaw course to the fire pit at the clubhouse. It just works.
I really enjoyed Bill and Ben's course, but I'll leave the full review to the Best New Category at the end.
I don't get David Kidd's Mammoth Dunes. But I do know that players will enjoy playing well there because David goes out of his way to make things work out well. I think some will love the combination of scale, exposed dunes land and quest to make sure you have fun – others will find the course generous to a fault.
The best course of the three is called the Sand Box. The short course at Sand Valley mostly created by Jim Craig is a brilliant combination of short and challenging holes. It will be the ultimate match-play - with drink in hand - experience. I could play that course for an entire day.
Alice Dye Pans New 12th at TPC
"It's an awkward hole," says Alice Dye. "It doesn't fit the course. He OK'd it, but it's not a Pete Dye design."
Geoff Shackelford on the other hand said, "I think it's a success." he liked that players were now willing to go for the green about a quarter of the time.
I really liked the original and prefer odd or quirky holes over something that's super obvious like the new hole. It compels more to go for the green, but the irony is Pete never intended the hole to be about the drive. It was all about the approach shot and finding the right place to make the shot from. I prefer a more subtle and cerebral version of architecture.
US Open Coming to Jackson Park in Chicago?
It's kind of how we ended up with Erin Hills and Chambers Bay hosting Opens. They unveiled a $30 million – wait 30 million? - Tiger Woods golf course in the park's southern end. I get the appeal for serious golfers, but I don't see this as a good city planning choice.

I've always argued some things are best not done and this strikes me as one of them.
Oh Canada

– Part One - Bunker Liner Issue at Glen Abbey
Geoff Shackelford of Golfweek reports, "Credit Hoffman and caddie for recognizing the renovated

Glen Abbey

bunkers for having newly installed bunker floor lining that prevented him from digging enough to take a stance on his bunker shot."
The site is pure clay underneath, clay makes a great natural liner as long as there are no rocks. You can get clean rock-free clay nearby really cheap. But instead we get really expensive liners that have to be buried deep with extra $120. a ton sand. Hmmm.
Augusta Sells Land to Augusta
Kevin Spain of USA Today reported, "It wasn't revealed what the purchase price for the land was — although
Golfweek reported in April of 2016
that the price was around $25 million — nor what plans Augusta National has for it, but Masters chairman
Billy Payne said in 2016 that the Club was studying changes to No. 13
."
Geoff Shackelford reports, "The inclination is to assume the 13th hole will be lengthened even though the governing bodies insist things have flat lined. Also look for a service road and stronger property buffer to be part of future changes to the

Amen Corner

portion of

Augusta National."
Reports are they offered up their architect too, but the Country Club politely declined.
The Olympic Course Lives On
Rex Hoggard
responds,
"An Agence France-Presse report last November described a layout overgrown with natural vegetation and nearly devoid of players. But as the anniversary of that historic hand-over passes it appears the rumors of the layout's death have been greatly exaggerated."
In talking with Gil around that time, he went to check the aerials and realized what others had reported as unkempt and overgrown was the very successful preservation and transplanting of native materials from around the site.
Oh Canada - Part Two – Glen Abbey To Become Houses
Sorry, was a cheering out loud…
Robert Thompson states, "Truthfully, history hasn't been kind to Glen Abbey as a golf design. Some of the elements highlighted for preservation could readily be considered the biggest shortcomings of the course. Described as "unusual," the report says the "17th green with its horseshoe configuration around a left greenside bunker … is in keeping with the design intent of the course," and "its uniqueness and novelty in tournament play deserves attention." Some might also just contend the green is awful, and it has even been rebuilt to deal with its challenges. Other parts of the course are pedestrian to the point of being plain and dull."
I even got in my own twitter debate about the fact that development was the outcome from the day the RCGA (now Golf Canada) sold the golf course.
I've played the course multiple times and it is one of the least interesting courses in Toronto. It has one nice run of holes in the valley and the remainder is a Real Estate Course. There is nothing unique or special in the design, Jack's built much better work after this. The only thing people can hang onto is the number of great shots hit on that golf course.
Golf Top 100 Panel Confidential
For the record, I am a Golf Magazine Panelist. That was the second time I have participated.
We break our Top 10 into top 3 and remaining 7 … so I will share the top of my ballot alphabetically:
(next two were Prairie Dunes and Crystal Downs - btw, not seen Sand Hills)
After, we were asked to fill out some additional questions for the Panel Confidential. I thought I would share the results and
highlight
my own choices and comments.
1. Seminole, 15% (of the 75 panelists polled)
"By a mile. Lovely club, nice course, but a pushover unless the wind is blowing and the greens are brown, running at 13+. The upcoming Coore/Crenshaw renovation will help immensely."
2. Baltusrol (Lower)
, 12%
"A boring slog of long par 4s. Relies on its competitive history and strong conditioning to impress. Its sister, the Upper, is more interesting, more fun."
1. North Berwick (West Links), 7%
"It's the most 'fun' course in the world."
2. Los Angeles Country Club (North), 4%
"George Thomas was a genius, and not many people have had the opportunity to see his brilliance on display at this masterpiece, but that's about to change with this year's Walker Cup and the U.S. Open being played at LA North."
"Yale University—an architecture master class in scale and consequence." (I wrote that)
Who is the greatest Golden Age architect?
Who is the greatest modern architect?
Bill Coore
(with Ben Crenshaw), 54%
"Each has a role to play, but Bill is a genius. He is the MacKenzie of our time."
What is the design feature most panelists overvalue?
Shinnecock Restored but Narrowed
"A recent push to narrow the fairways marginally has seen the grounds staff

to convert seven of the layout's 50 acres of shortgrass to rough. The idea is to create more strategic twist and turn to the fairways consistent with Flynn's plan and to bring more fairway bunkers closer to the line of play. Fairway widths are still on the relatively generous side for U.S. Open, 28-34 yards in the championship landing areas. But their delineation pays close attention to the lay of the land and the role of airway bunkers."
The overreaction to Erin Hills and Chambers Bay …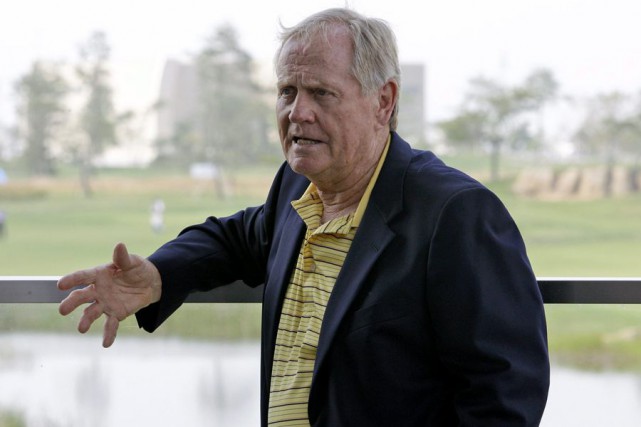 Oh Canada - Part Three – We Have No New Ideas
Golf Canada had Nicklaus drop by during Canadian Open. They promoted the idea of a joint venture replacement course for Glen Abbey designed by Jack. The reaction was surprisingly negative with most saying it was time to move on. The more cynical pointing out that Golf Canada had no land or money, so why would a developer want to get them involved with them.
Short Courses are Becoming Really Popular
Jaime Diaz points out a growing trend to short course at resorts and remote destination courses.
"To me, a good par-3 course works on many levels besides just the price and the pace. A little funkiness in design and even conditioning is a plus, as the capriciousness invites improvisation. The mood should be informal and promote a hint of relaxed raucousness."
I always play the short course or warn-up holes anywhere they are offered. Among my favourites are:
Bandon Preserve
Gleneagles
World Woods (warm up nine is better than Rolling Oaks)
Fred Ridley Augusta and Technology
"We will take whatever action, whatever course of action is necessary to protect the integrity of Augusta National golf course,"
Sounds like more work and not a new ball to me. But he did speak about the potential of a different ball,
"We're interested in that issue," he said. "It's not my place to talk about what's good and not good for the game. I might have opinions, but I'm not the person to talk about it. What I can talk about is what's good for Augusta National and our golf course. Going back to the guiding principles, again, I believe that the philosophies that Jones and (Alister) MacKenzie established here are timeless."
Best New Course – Streamsong Black – Gil Hanse
Is it the best course at the resort? Probably. THe Red has better high points, but the Black is so consistently good from beginning to end and the most complete course of the three, Gil managed to create on an impressive scale some really intimate and imaginative holes to play. It plays the best of the three and that gives it the nod.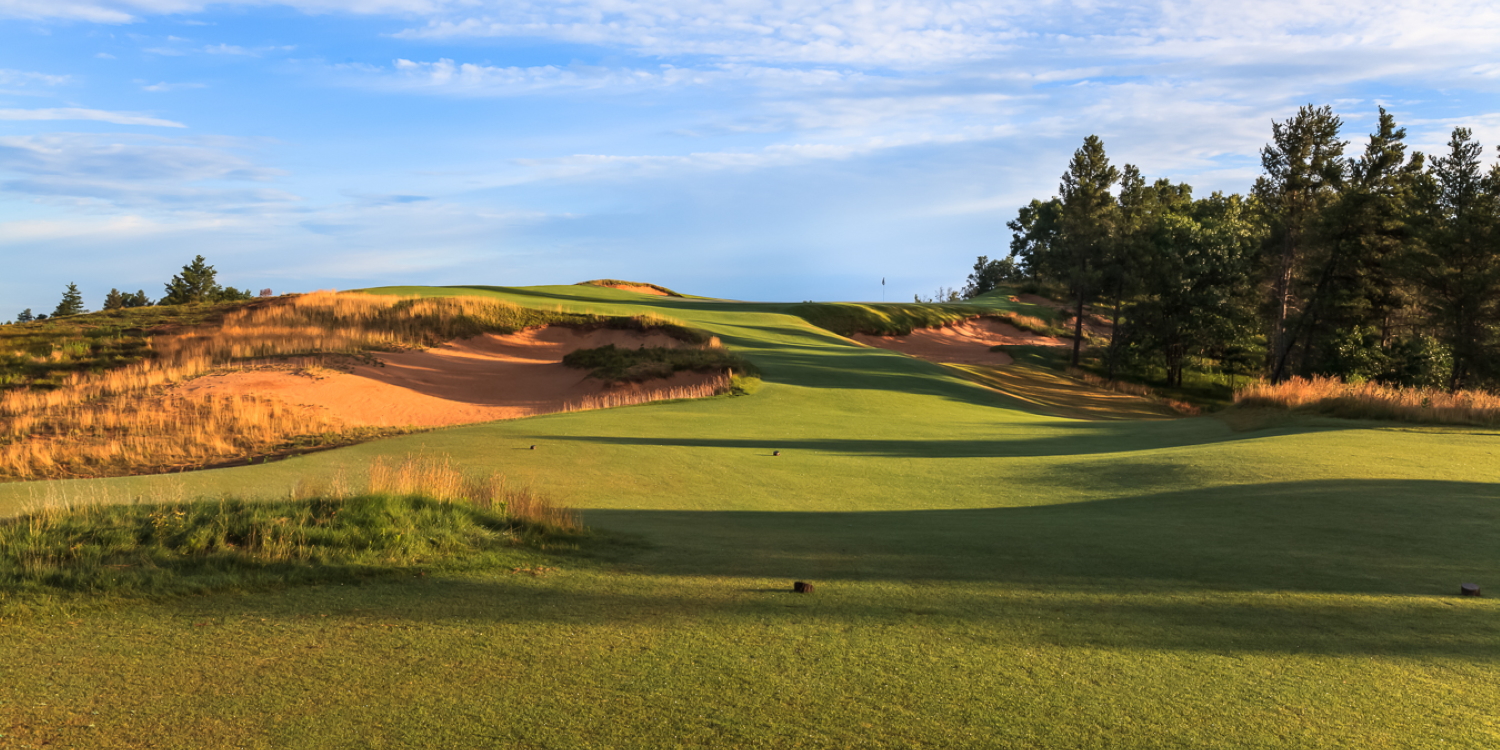 Runner Up – Sand Valley – Coore and Crenshaw
The highlights such as the 8th, 9th, 10th, 14th and 17th are truly impressive. But this time there are some misses too. The 2nd green was really forced and the split fairway on the 12th didn't provide any advantage from either side. They had lots of land and a great property so the choices were all there's to make.
They still build great golf courses every time out. They are still the best in the game. But I will always hold them up against other works like Friars Head where I think they did even better.
Surprising note for C&C is they currently don't have a 2018 project.
Renovation of the Year – Winged Foot - Gil Hanse
The three part series put out by the USGA does a great job in explaining the research and detail that went into preserving, restoring and rebuilding some of golf's most iconic greens.
Most Anticipated Openings
Sand Valley by David Kidd
Ohoopee Match Play Club by Gil Hanse
Trinity Forest by Coore and Crenshaw